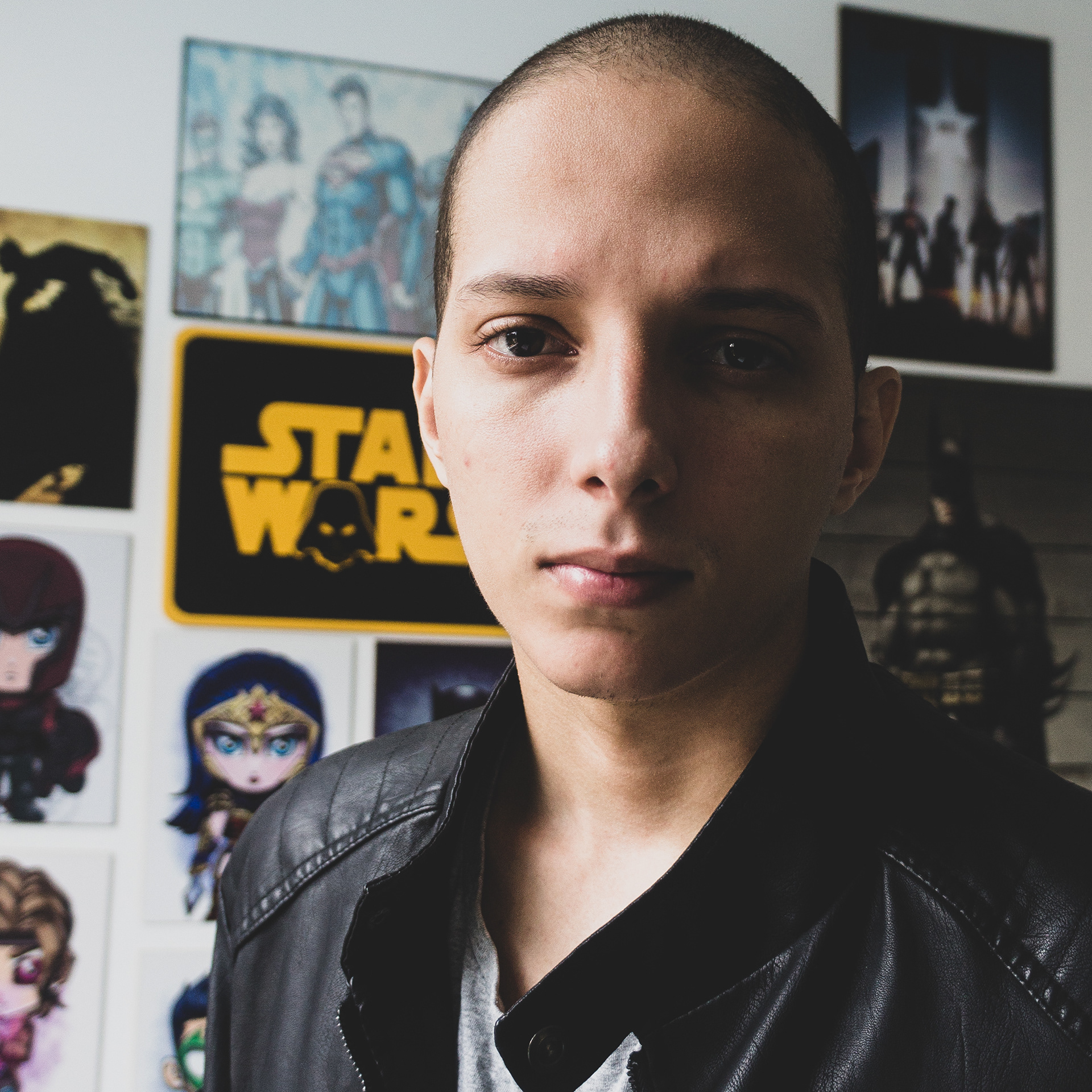 Derek Cheyne is
Concept Artist & Writer
 of Brazil. Nicknamed KEY, he was selected in 2018 with his character by
Warner Bros.
for Ready Player One movie directed by
Steven Spielberg
.
 This movie was nominate for Oscar 2019 in Visual Effects.
Having 6 years of professional experience, currently he has focuses on creating Concept Art for robotic characters, vehicles and mechanical concepts, keeping non-robotic characters and environments as secondary.
Derek writes tales in 
Medium
page while also writing his first Novel exclusively for the Kindle Literary Prize, with a focus on receiving the award in which his story may become a movie or tv serie by
Amazon
. 
Having a great passion for Art and Storytelling, he makes this your real reason for life. The possibility to create worlds and characters with stories and features that really thrill people is their ultimate
goal. 
Derek Cheyne é
Concept Artist & Writer
 do Brasil. Apelidado de KEY, foi selecionado em 2018 com seu personagem pela
Warner Bros.
para o filme "
Jogador Nº 1
" (Ready Player One) dirigido por
Steven Spielberg.
 Esse filme foi indicado ao Oscar de 2019 em Efeitos Visuais.
Possuindo 6 anos de experiência profissional, atualmente tem especialidade em criar Concept Art de personagens robóticos, veículos e conceitos mecânicos, mantendo como secundário personagens não robóticos e cenários. 
Derek escreve contos toda semana em sua página no
Medium
enquanto que também está escrevendo seu primeiro Romance exclusivamente para o
Prêmio Kindle de Literatura
, com foco em receber a premiação no qual sua história poderá se tornar um filme ou série pela
Amazon
. 
Tendo uma grande paixão por Arte e Storytelling, faz disso sua real razão de vida. Poder criar mundos e personagens com histórias e características que realmente emocionam as pessoas é seu maior objetivo.

Vídeo explicando meu projeto dos Contos e Romances: